Keeping polka music on the radio since 1982
Broadcasting On
1340 AM
98.7 FM
In Southeast Wisconsin
Polka Parade is the only remaining polka music radio program that originates from Milwaukee, Wisconsin. Started in 1982, and now in our 40th year on the radio, Polka Parade keeps the polka musical tradition alive by broadcasting four hours each Saturday over WJOI 1340 AM and 98.7 FM. The show is also streamed live anywhere in the USA and available on demand 24 hours a day anywhere in the world. Some of the finest polka DJs from the Midwest are featured as the parade of shows moves along throughout the morning. We start with traditional German music at 9:00 AM (CST), followed by an hour of the best in Polish style polkas, waltzes and obereks. Slovenian or Cleveland-style is up next, before finishing with a blend of all polka styles during the final hour. A wonderful list of advertisers and sponsors, further helped by the Polka Parade Pals, continues to make this one of the longest running polka radio shows in the country.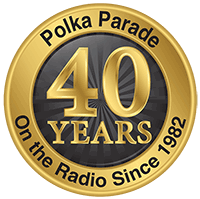 Celebrating 40 years of providing outstanding polka radio from the City of Milwaukee
Heimat Echo
9:00 AM – 10:00 AM
Hear and enjoy a nice variety of German selections from Volksmusik to Schlagers as they lead the parade.
SATURDAYS
Polish  Hour
10:00 AM – 11:00 AM
Whether Eastern, Chicago, or Honky, you'll find the best Polish-style music in the country during our second hour.
SATURDAYS
Slovenian Hour
11:00 AM – 12:00 PM
From some of the early pioneers through today's stars, it's hard-driving Slovenian-style during hour number three.
SATURDAYS
Slovenian Mix
12:00 PM – 1:00 PM
Slovenian-style is joined by Dutchman, Czech, Polish, Tex-Mex and even a few modern twists for the final hour.
SATURDAYS
All times are Central Time Zone (CST)
Make a Donation and Join the Polka Parade Pals
Make a Donation and Join the Polka Parade Pals
What Some of Our Listeners Say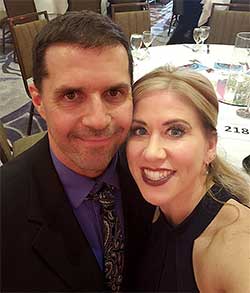 "We've got the radio on every Saturday for Milwaukee's only remaining polka radio show. We never miss it!"
Tom & Lisa Hare – Milwaukee, Wis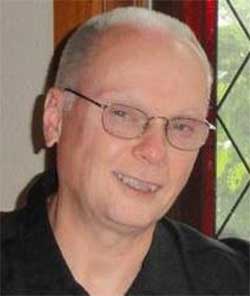 "As a long time Polka Parade Pal, I want to thank all of you for helping to keep polka music alive and on the radio! "
George Schram – New Berlin, Wis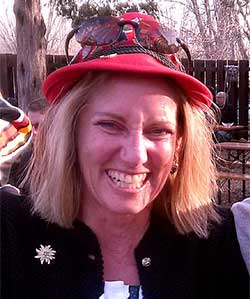 "It's great to start out the day with Heimat Echo followed by all of the wonderful polka music. It helps to make my Saturday!"
Deanna Sommerfeld – West Allis, Wis
By Don|2022-08-18T15:03:57-06:00July 1st, 2022|Announcements|
It's a milestone many radio shows of any type or style never reach – 40 continuous years on the air. But, that's exactly what Polka Parade has done – kept polka music on the radio in Milwaukee for 40 years. Starting in September of 1982, and airing every single Saturday since, Polka Parade turns 40 this year.  The radio show has become a fixture for many who love this style of music. They don't miss a show.
Starting in 1982 as a last minute fill-in on the Milwaukee Public Schools radio station, WYMS, the show soon became one of the most popular and listener supported the station had. Through this day, hundreds of Polka Parade Pals, continue to augment the paid support of a couple dozen commercial advertisers with donations to help cover the costs of airing the show.
Every Saturday, starting at 9:00 AM, DJs from Southeastern Wisconsin and surrounding states lend their talents to play what many call the happiest music on earth. Most have worked in professional radio for years and now continue with Polka Parade.
Even though Milwaukee has long been associated with polkas, the only radio station in the city you'll hear this style of music on is WJOI, 1340 AM and 98.7 FM. Beyond listeners throughout Milwaukee and Southeastern Wisconsin who listen on the radio, fans from around the country spend their Saturday morning listening through the live internet stream. Others listen on demand from the Polka Parade website after the shows have aired.
While local, live radio, has changed drastically over the years, Polka Parade has marched on for 40 years with seemingly no end in sight. The official start of the 40th year kicks off on September 3, 2022, with the celebration continuing for the rest of the year. Don't miss the parade as it returns every Saturday from 9:00 AM to 1:00 PM (CST). Join in to hear Polka Parade live or anytime on demand in Southeastern Wisconsin on 98.7 FM, 1340 AM or anywhere from www.PolkaParade.org.
By Don|2022-03-22T14:34:27-06:00March 22nd, 2022|Polka Parade Pals|
We've only done it once a year… for nearly 40 years! It's the annual Polka Parade Pals fund drive. If you enjoy listening to Polka Parade every Saturday, please join the Polka Parade Pals. We value every donation! If you donate $35 or more you'll get a free CD in the polka style of your choice. This year's Slovenian style gift CD is so new, it has not even been released yet – you'll be the first to receive it! A $100 or more donation includes your personal show sponsorship including your name mentioned on the air during all 4 shows. Please join the Pals today by clicking the donate button!