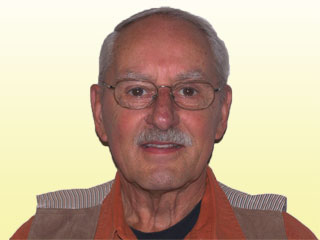 Polka Parade Duties
DJ for the Cafe Slovenia
DJ for the International Carousel
Ron VanDenboom is a free-lance vocalist and musician for such local polka bands as the Bryan O'Donnell Orchestra, the Ed Hause Band, and Carol & the Keynotes.
Ron VanDenboom was born in 1935 in Milwaukee. Ron's first job was working on his farm.
Ron became interested in music as a child. Music was everywhere in the VanDenboom family, as Ronnie's father had nine siblings who played guitars, concertinas, the piano, fiddle, harmonica, and accordion. Ron's first gig was Labor Day in 1950. It paid $5.
Music has not been the only "love" of his life. Ron met the other "love" of his life, JoAnne Pederson, and in November 1960, Ron and JoAnne became Mr. & Mrs. Ron VanDenboom. Soon, three children, a boy and two girls, were on the way.
Ron's musical achievements began to rack-up along way too, as he was sitting in with many performing bands.
When asked about his musical hero, Ron replied,
"Like everyone else, it was Frankie Yankovic. To be around him was like being around the President of the United States."
In 2000, Ron completed a life-long goal by recording and producing his own album. His production entitled, "How I Love Them Old Songs", has become a favorite for many listeners. The car pictured on the album cover is Ronnie's 1941 Cadillac 60SA Sedan. One of his originals, "The Muskego Firemen's Polka," was written by Ron to honor EMTs and firefighters everywhere. A portion of each sale is dedicated to the Multiple Sclerosis Society of Wisconsin.
Today, you can continue to hear Ron's musical brilliance each month during the Slovenian or Mix segments of Polka Parade. To learn more about Ron VanDenboom, visit his web site right now.