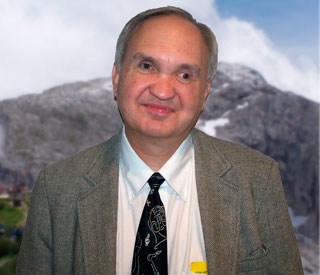 Polka Parade Duties
Slovenian/Cleveland-Style DJ
Mix Hour DJ
Polish Who DJ
Heimatecho DJ
Greg Drust was born into a Polish polka loving family in 1954. Before the age of two he became fascinated with phonographs, records, and the music that came from them - especially polkas. Records became Greg's toys. This fascination blossomed into a collection of records and CDs which today numbers about one million pieces of all styles of music.
Greg took eight years of piano lessons in grade school followed by five years of drum lessons. While in high school Greg played with two Slovenian style polka bands at weddings, anniversaries and private parties.
Greg's interest in radio sprouted early. As a youth he loved listening to "Fritz the Plumber" and other polka shows. Greg first visited a radio station in 1961. On that occasion there was a live broadcast by the Ampol-Aires on the the Chet Gulinski Show on WOPA in Oak Park, IL. Greg's parents escorted him to various Milwaukee radio stations and this resulted in a regular guest spot on the Country Cousins Show on WTOS-FM in Wauwatosa, WI.
In 1972 Greg moved with his family to Santa Barbara, California. Greg enrolled at UC-Santa Barbara and joined the local non-commercial station, KCSB-FM. After only eight months in California, Greg was involved in a near fatal auto accident, the result of which left Greg without his sight.
After 1½ years in recovery, he resumed his education at UC-Santa Barbara, graduating with honors in 1979 and earned a Bachelor's degree in Speech: Communication Studies.